Nafretiry "Nefy" Philippe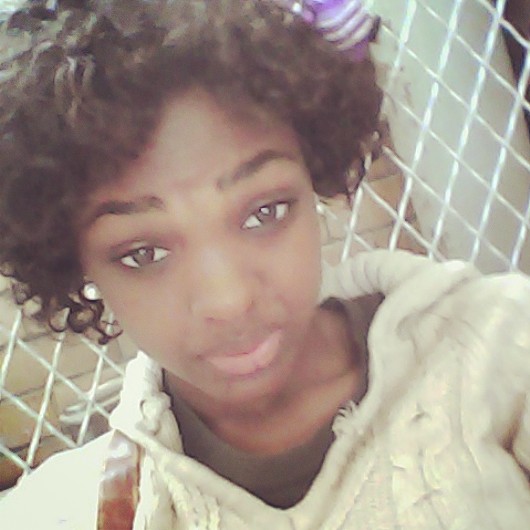 My name is Nafretiry Philippe; and I currently attend Mott Hall High School. This fall, I will enter the 11th grade. I plan to graduate high school with an advanced regents diploma. A long-term goal I have is to pass my bar and attend law school. I plan to attend either Stony Brook or Syracuse University; I want to go away but not too far. My hobbies are writing and exercising; I like to walk and run around. My activities including extracurricular are attending the HEAF (Harlem Education Activities Fund) program afterschool and also attending the Urban Scholars Program for tutoring and sometimes summer programs. In addition, I do a lot of activities with my church such as praise dancing and singing with the choir and some volunteer work.
I have a few favorites but not too many. My favorite food is macaroni and cheese, my favorite subject in school is English; my favorite color is purple; my favorite movies are My Sister's Keeper, Freedom writers, and The Great Gatsby; My favorite places are Disney World, Haiti, The Bahamas and France.
My parents were born in Port-au-Prince, Haiti. My Father was raised partly in Haiti and partly in the Dominican republic; My mom was born and raised in Haiti and then she came to the USA. My parents speak Haitian, Creole, and French; my father also speaks Spanish. I speak Creole, English, and a little Spanish; I am also learning French at home. A fun fact about me is that I have a large family. They are spread across the world from D.R. and Haiti to Miami, Japan, China, France, etc.
What most excites me about the Waves of Change internship program is the journalism because I love to write and it's amazing how I will be able to inform others based on my writing. What wakes me up in the morning is God; my family and I are Christians and I think if I get to see another day I thank God. What motivates me is seeing how a lot of women have had to fight in history to get a word out to get a voice; In a way I think if they could do it why can't I. What makes me proud of myself is when I accomplish things I never thought I could do: I don't only just do it, I do it with all my effort and it ends up being great which puts a smile on my face.
connect
tumblr:wasveofchange.tumblr.com
twitter@waveschange